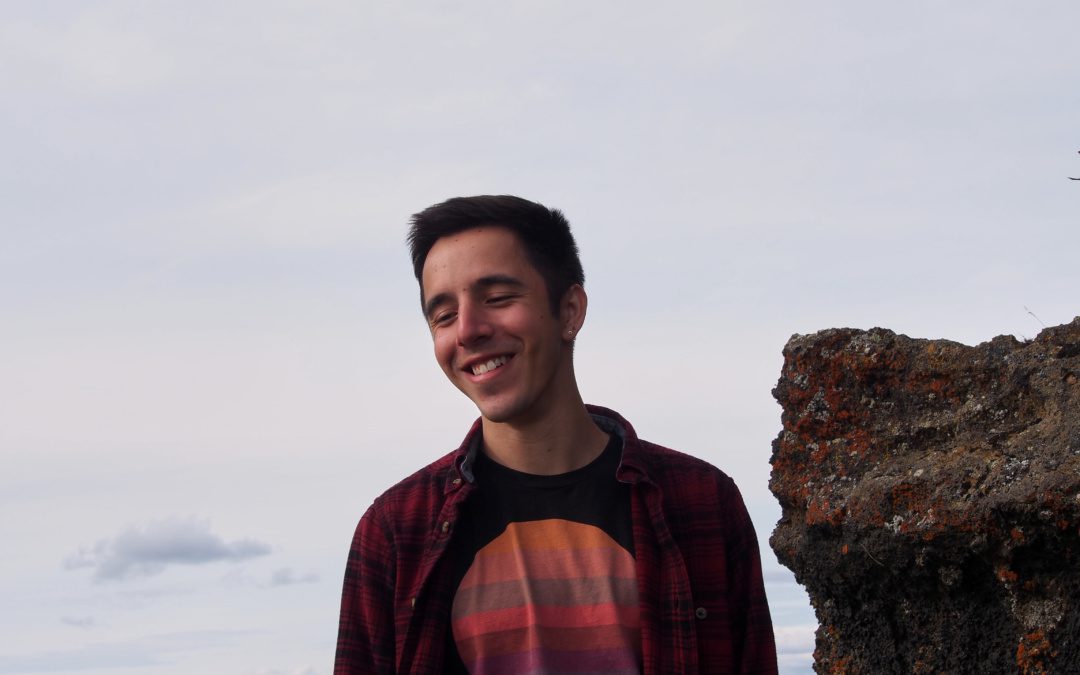 Today marks the release date of Brooklyn-based musician Channeling's (Andrew Osterhoudt) latest, an EP titled Bluffs which is comprised of his three tracks "Drift", "Bluffs", and "Doves". A solid follow-up to his debut full-length Channeling, Andrew has taken the feelings of being content and of being out of control and somehow proudly made a space for them both. The piece is introspective, strangely light, and exquisite in sound.
It turns out that "Drift" and "Bluffs" were originally composed as a single musical piece, though they have been separated into two sturdy pieces. The instrumentals in "Drift" make you feel as though you are drifting in a cacophony of sound, with subtle changes in their sound as they largely exist in the same sound space throughout. Osterhoudt meant for the song to feel as though the listener were "floating somewhere unknown in a bog of electronic sounds," and he was – not surprisingly – very successful in this. Toward minute seven, the track begins to sound less like static, and take on a more natural feel to it. It is at this point that the work transitions into second track "Bluffs", which Osterhoudt admitted was "meant to create a sense of floating at sea, and eventually struggling against overpowering tides." There is a nostalgic late 80s, early 90s feel to the keys, as the track is eventually drowned out by a static sound and the waves come crashing over you.
It is with "Doves" that we find our true heart. The last of the three tracks was recorded on the day of Prince's passing, and, according to to Osterhoudt, "features the melody to 'When Doves Cry,' manipulated on a lo-fi sampler." What an intense and wondrous experience, especially for fans of the late legend.
Bluffs is out now. Keep up with Channeling here.