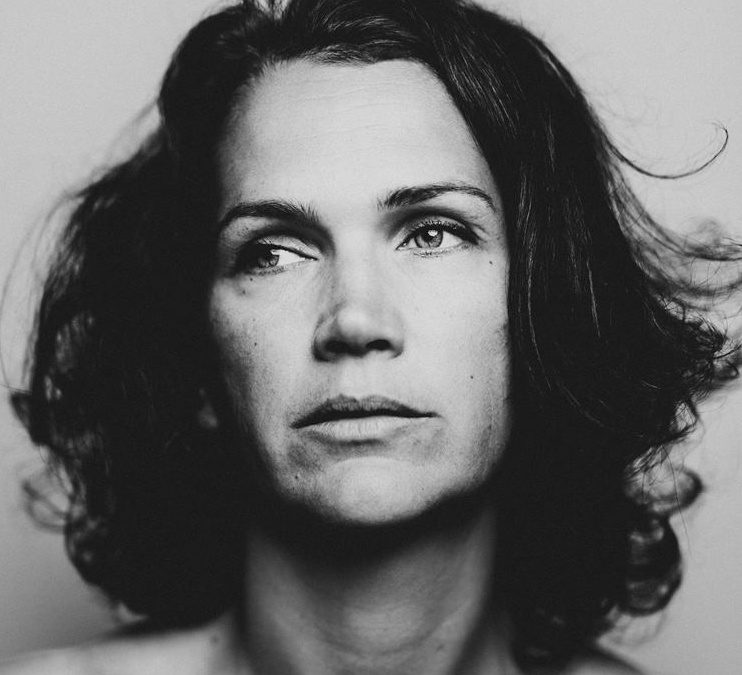 Amsterdam based singer-songwriter VanWyck (irl Christine Oele) dropped her album, An Average Woman, in January of 2018. The LP features not only the insane talent of VanWyck, but the accompanying vocals of Marjolein van der Klauw and bass player/arranger Reyer Zwart. Having a widespread musical background ranging from classical piano to jazz-dance to rap and hip hop, VanWyck released An Average Woman as an answer to her own longings to share an authentic and creative thoughts on women today through a musical canvas. Her songs bring on chills as the listener delves into the all-encompassing soundscape of the album.
We were lucky enough to catch up with VanWyck to discuss her latest album, thoughts, and message.

The title of your album, An Average Woman, instantly caught my attention. How'd you come up with the name?
I wrote the song – that is the title track – a while back. It was during my one song a week project, where I tried to write and record one song every week for a year. I instantly knew it was a strong song, but also a difficult one to record properly, so I kept it for myself until the recording of the album. In a way it is a response to the way our media celebrates success in terms of uniqueness and individualism. I was so tired from the bombardment of perfect superwoman everyday, all the time. Sometimes it feels like only perfect women are allowed to be visible and to have a voice. There is so much pressure on women to be a certain kind of way and it so hard to rid yourself of that pressure, to find your own voice and your own values. It's almost impossible. But in a way that was my assignment for this album.
What do you want to be the biggest takeaway from your music for your female listeners?
Maybe I hope for two things – one is that they feel supported in allowing themselves to be who they are – to free themselves from the pressures of having to be every woman, or to live up to certain ideals. That they find the strength to seek out their own ideals.
Next to that I hope they enjoy the magic and enchantment that I felt when I wrote these songs. After a lot of struggle and hard work I've come to the conclusion that there is this pool of infinite joy and creativity inside all of us – that we can always tap into that, but that we are often sidetracked by all the humdrum of modern life and obligations. I really think that inside each of us there is this river of knowledge and strength – we just need to find ways to tap into it.
Listening to tracks like "Red River Girl" gives me chills – how do you pack so much emotion into a few minutes of song?
Well "Red River Girl" was a very special writing process for me too. It really felt like someone else was writing the song. That I just had to let it wander through me. I think the subconscious really plays a big role in songwriting and the better you become at surrendering yourself to it – the stronger the songs will be that you find there. I think for this song I surrendered myself completely and maybe that is what you feel as well.
What's your favorite view or landscape?
Anything wild and free will do. But I live in The Netherlands and we have hardly any wild and free left. It's mostly cities and cultured grounds here – so sometimes I really have to free myself from that. Luckily we do have an amazing sea here with beautiful beaches and dunes and I try to travel to mountainous areas whenever I can.
The music video for "An Average Woman" is so beautiful! Where did the inspiration for it come from?
Thank you! I was very lucky to have met the artist and photographer Koen Hauser who directed the video. He was so moved by a song on my first EP that we got in touch. I was also very moved by his work and I guess there was this instinctive feeling between us that our work is connected in some ways. Like it deals with the same sort of themes. He also had strong opinions about how social media makes so many people feel like they are not good enough. So we decided to make a video with as many normal everyday woman we could find and to just let them be.
Where's the best place to create music?
I can do it almost anywhere! As long as I have a guitar – but getting away from other people and noises is always good. I sometimes need some sort of silence and calm to be able to better hear all the voices in my head.  But then again sometimes it's the excitement of new experiences and new people that bring on new ideas.
If you could describe your music in a single word to someone who's never listened to you, what would that word be?
Moving?
___
Keep up with VanWyck: Website I Facebook I Twitter I Soundcloud I Spotify I Bandcamp