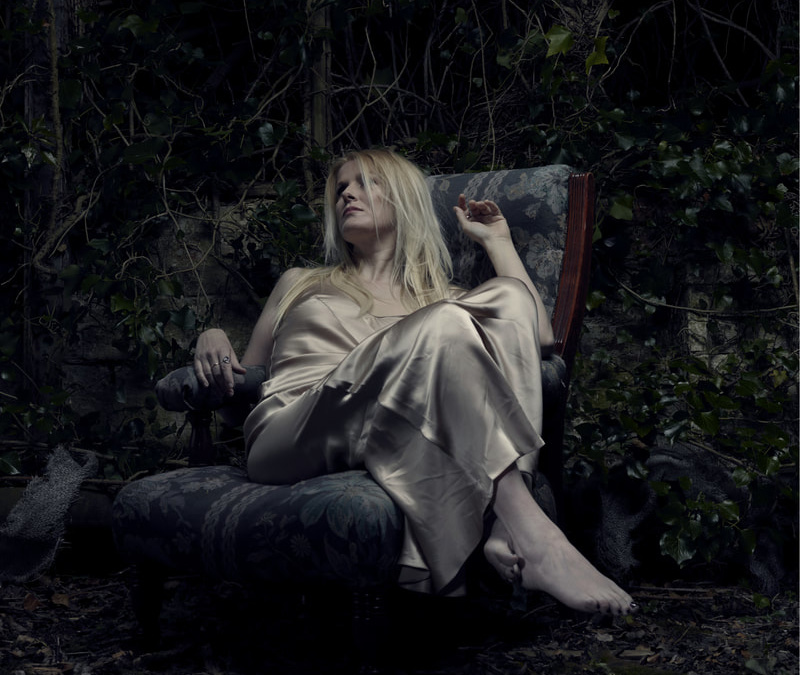 British artist Talitha Rise is a cross between a woodland fairy and Stevie Nicks, and the result is something magical. "Chapel Bell" comes from her latest album, An Abandoned Orchard House. It is as haunting as it is poetic. The instrumental is grand, dotted with a chiming bell and echoes of Rise's croons. "Where are we running to?" she asks, making us wonder along with her.
"Chapel Bell" is the moment you literally hit the floor and then find that in the moment of reaching your lowest point there's something holding you. It's like the only way to get out of something is to go into it first. It's about recovery, strength and growth and I took the analogy of the little match girl and the sound of the chapel bell on the hill near my house to represent that instinctual knowing, that alarm bell that knows when something is right or wrong for us. We can lose self-trust when we've been in a dark place and getting that trust again gets us up and out.
And don't let the "Remix" in the title fool you – this is not a club track overloaded with synths and bass drops. Rise recounted her experience working with Doktor Matty B, who managed to capture and highlight the dreamlike quality of her music:
Matt remixed the track beautifully. He added this great ethereal layering and tone to it and he left it empty, he didn't over fill it and I think his approach was just sublime and intelligent. Remixes are always tricky so it was an honour to have someone like Matt get inside the track and its true meaning.
Listen to this with the curtains drawn, eyes closed, and a cup of tea handy. Rise's lyrics combined with her mesmerizing voice will put you in a trance that you won't want to get out of anytime soon.
Check out Talitha Rise's album, and be sure to keep up with her here.