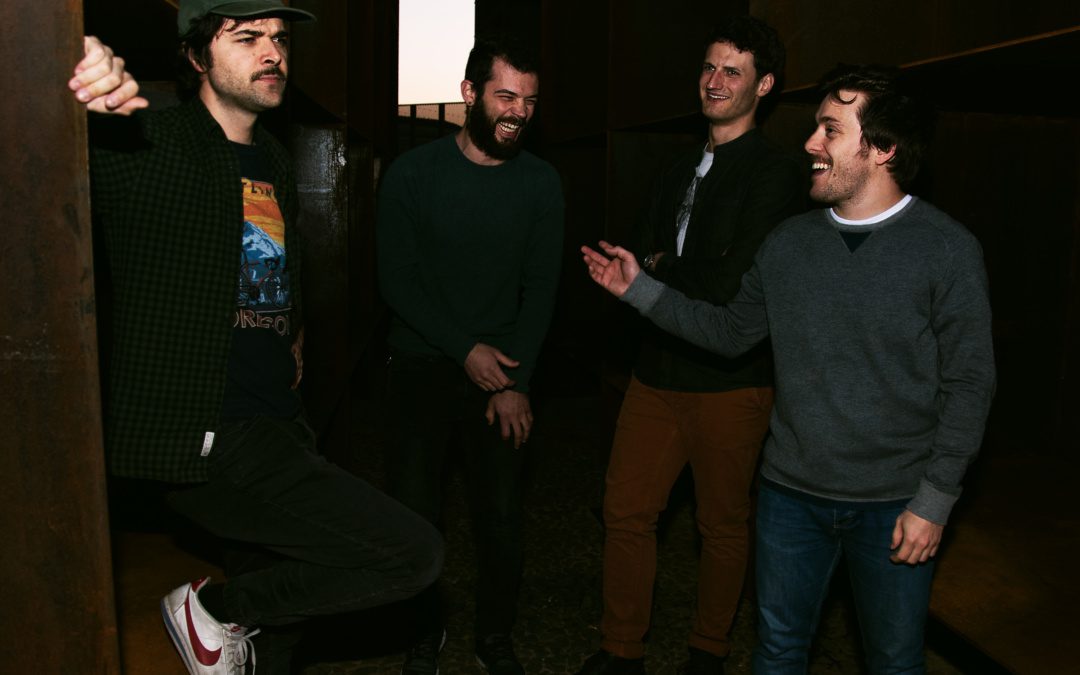 Twelve years after their conception, Bologna, Italy based punk group Altre di B – comprised of four men named Alberto, Andrea, Giacomo, and Giovanni –  are revving up to jump across the Atlantic and perform at the Mondo.NYC festival. But they're also prepping to release their latest album Miranda! the same week, a work that was originally concepted around the homonym book written by Quirico Filopanti in 1858. Its focus on maps, airports, geography, and cultural anthropology feel subtle, but make it one of the most intricately woven and highly educated concept albums we have heard in a while.
But, even with all of this big news and opportunities to see them live, we're most excited about one thing. Altre di B's brand new track "LAX" premieres right here, right now.
The vocals have a vintage punk feel to them, replete with the highly necessary emphasis on the European accent, an aspect they tend swap in and out of their music. With its upbeat tempo and fun, singable chorus, we can't imagine this song not being a highlight of the live show. And we really just have one thing to note, a challenge, actually, for you guys. Try to NOT dance to this song. (It's impossible.)
"Miranda!" is a concept album and a tribute to the homonym book written by Quirico Filopanti in 1858 containing the first theory of time zones. As a consequence the album is all about geography, cultural anthropology, maps and airports.

Altre di B is set to play Mondo.NYC festival, October 4th at DROM. Miranda! is out October 6th, via Black Candy Records. Keep up with the band here.