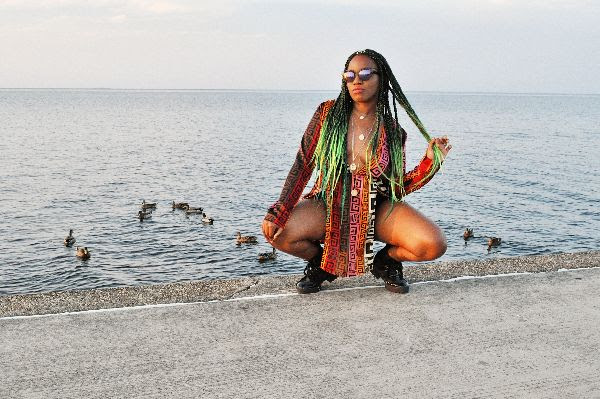 Alright, we are way overdue for stepping back in time with a killer soundscape to aid us. Packed to the brim with disco-era synth flare, Delores Galore's new album New Growth sounds a little more old school than one might assume when dissecting the album title, though it has a fresh spin with relatable lyrics and a fun, carefree feeling. (Truly, this is exactly what we needed to help us along through these slightly-more-serious months as we all meet year-end goals and continue to kick ass to end this decade right.)
"One Touch" gets us in the mood with husky vocals, glittering reverb and a vocal spoken breakdown that is equal parts honest and soulful. "Corpse Inside" has more of a psychedelic tone to it, a track that brings the tempo down, and the feelings out. "Still We Stay" follows it, much more 80s in nature, and just as magical as its predecessors. This one has an instrumental tempo that is slightly off-kilter when lined up with the vocals. This slight difference creates an otherworldly atmosphere for the duration of this dance track.
"Don't Stop Me Now" has a very techy opening, with a soundscape that makes us feel as though we have been dropped inside an original Nintendo console to fend for our lives. The frantic feeling the instrumentals create is only slightly offset by the smoothness of the vocals, creating a balance similar to the song before it. Delores Galore rounds out the release well, with the slower tempo'd "Circles". It feels epic, and should we find it placed in a Stranger Things-esque period piece, we wouldn't think it out of place.
Get a sneak peek of New Growth below with "One Touch", and keep your eyes peeled for more!
Keep up with Delores Galore here.