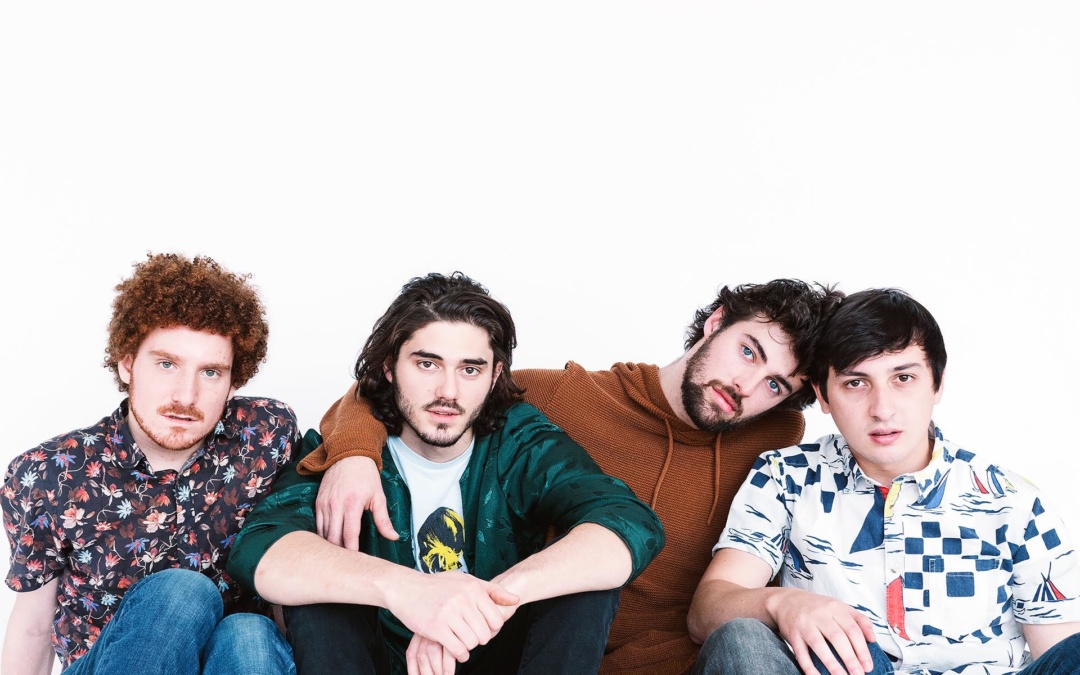 Are you into quirky, emotional, indie rock music? Because Active Bird Community – and their brand new album Amends, out today – could really do the trick for you. The Brooklyn-based collective has been creating their brand of alternative music together since 2005 when the guys were in middle school, and the evolution has been impeccable, as they hone their sound into something 90's babies will cherish, perhaps, more than anyone else. Amends is direct evidence of that.
Beginning with the title track, Amends establishes that slacker sound to a T while it meanders through with rough guitars, perfectly sometimes-whiny vocals, and a robust, head-bobbing energy. This carries well into second track "Holier", though third track "Sweaty Lake" – as memorable as that name is – picks up the pace immensely, and understandably so. (See: the title "Sweaty Lake".) Things slow again in "Unwind With Me", which is, again, a direct reflection of the song title.
Once we get to "Baby It's You", I don't think anyone is expecting a horns section. But there it is, an intro that wakes you back up with its differentiation from its predecessors. The pace takes that of a Weezer track, and we're on board with the energy again. ."Virginia" feels more 90s grunge than others thus far, ragging on people for being "just a cliche" and challenging the object of their attention. "Blame" slows down to a ballad-like crawl, emotional in its disposition, while "Downstairs" adds some more quirk back into the feel of the album with light percussion and a rough, beautiful bass line.
"Metrics" starts with a toe-tapping, pop-like feel, and then delves back into the whirring guitars, hard percussion, and upbeat attitude of the majority of Amends. "Silver Screen" begins slow, simple, and then bursts into this kaleidoscope of sound that we didn't necessarily see coming. "Lighthouse" rounds it all out quite beautifully, performed on acoustic guitar to really enhance the lovely, soft feeling of the lyrics.
You know, until it gets a little rowdy toward the end. But we really couldn't have hoped for anything different.
Keep up with Active Bird Community here.