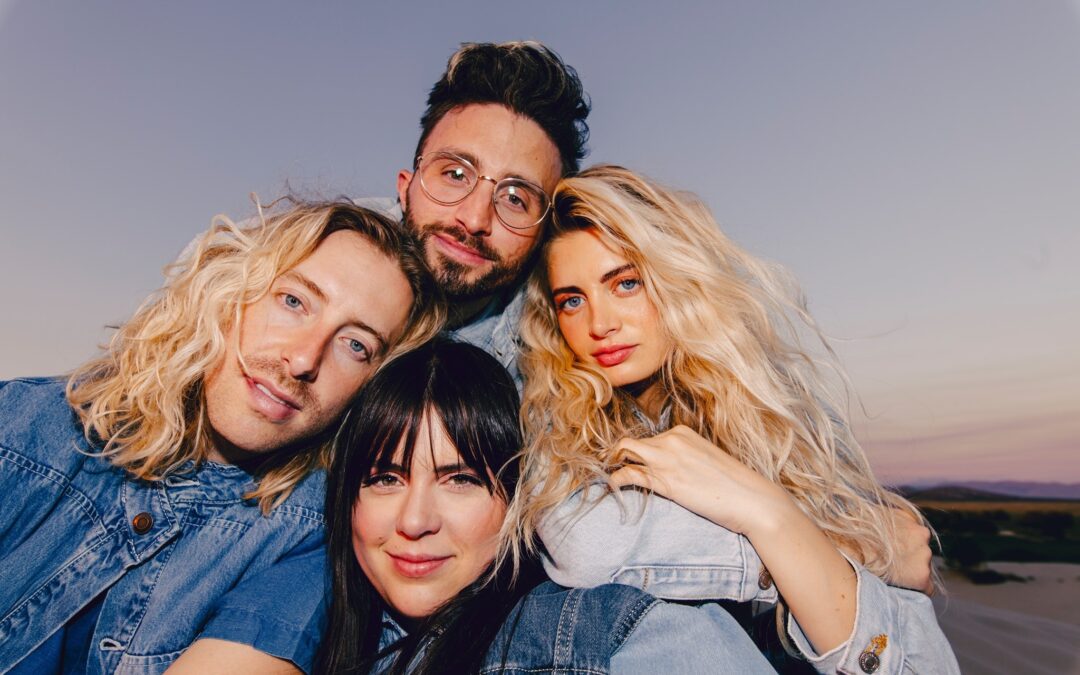 A Mix for the End of the World pt. 1, the newest LP by the Provo, UT-based band The National Parks, is set for release on October 8. The eight-song collection "…was inspired by love and life, and chronicles the fear, joy, uncertainty, and peace that life might look like at the end of the world."
A Mix for the End of the World pt. 1 is an album that you will want to hear again and again. I would recommend listening to it from beginning to end, at least the first time out. The first piece, "At the End", serves as a short (52 seconds) introduction to the music coming next. They have incorporated the same device with "Continuum" – a 41-second interlude leading to the end of the album. Both allow your ears to adjust to the next music.
My two favorite songs on the release, "Headlights" and "Dizzy", showcase the very lyrics, tunes, and harmonies that have made The National Parks a band that has developed a strong national following.
The National Parks will finish 2021 with a 15 city tour in support of Mat Kearney.
Song list:
At the End
Headlights
UFO
Dizzy
Live til we die
Airplane
Continuum
Summer Bird