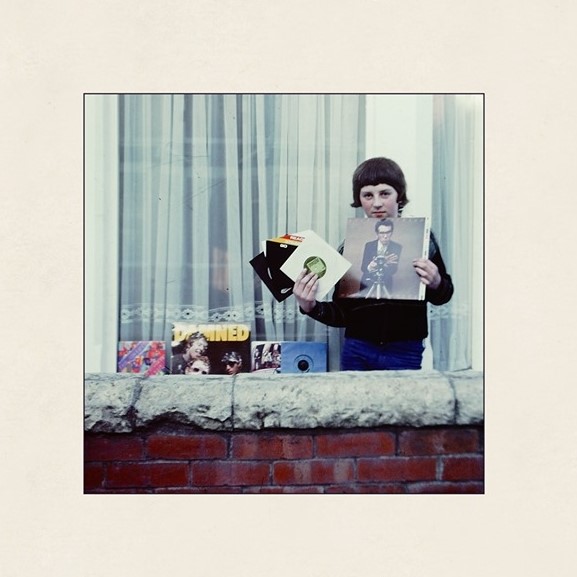 It has been nine years since David Newton & Thee Mighty Angels released the debut EP, Paint the Town, so there's no better time than now to release a debut album. A Gateway to a Lifetime of Disappointment is Newton's debut solo album and a modern contemporary take on the melodic uplifting side of the 80's post-punk sound. He continues the earlier sounds from his band, The Mighty Lemon Drops, where he wrote songs and played guitar. After the release of Paint the Town, Newton focused on producing and engineering for other artists at his Los Angeles recording studio.
A Gateway to a Lifetime of Disappointment is written, performed, recorded and mixed by David Newton. The first single, "The Songs That Changed Our Lives", features lead vocals by Eddie Argos from Art Brut. It lists Argos and Newton's favorite tracks growing up that had an impact on them, accompanied by a video of well-worn 7" singles. With a mix of new and old songs from the previous EP, they flow together and represent the vision Newton had been chasing. "In Love and War" starts off on the right foot, an upbeat pop track to tease the rest of the album. The introduction of "The Kids Are Not Alright" draws you in and repeats through the background of the track. The themes of the tracks chronicle the joys and disappointments of what life can throw at us. "Avoid It" warns to stay clear of anything that will make you crash and burn. The track is somehow similar to the sound of Pink Floyd, but more upbeat. 

The album is a prime example of the variety in Newton repertoire, mixing genres and stepping outside of the box with lyrics. "My First Band" and "Paint the Town" fit between the styles of indie-rock and pop. Although Newton took on most of the work on this record, he did have help from other musicians. "Bittersweet" features Sarah Negahdari on vocals and Nick Amoroso on drums, adding some flair to the track. The shortest and sweetest track, "This Time", is all about happiness and love. Listening to it you can feel the emotion behind his voice, making it the most sincere on the album. Similarly, "Connect With You" has an almost giddy feeling to it, connecting you to Newton. A Gateway to a Lifetime of Disappointment is the return from David Newton & Thee Mighty Angels the world needed.