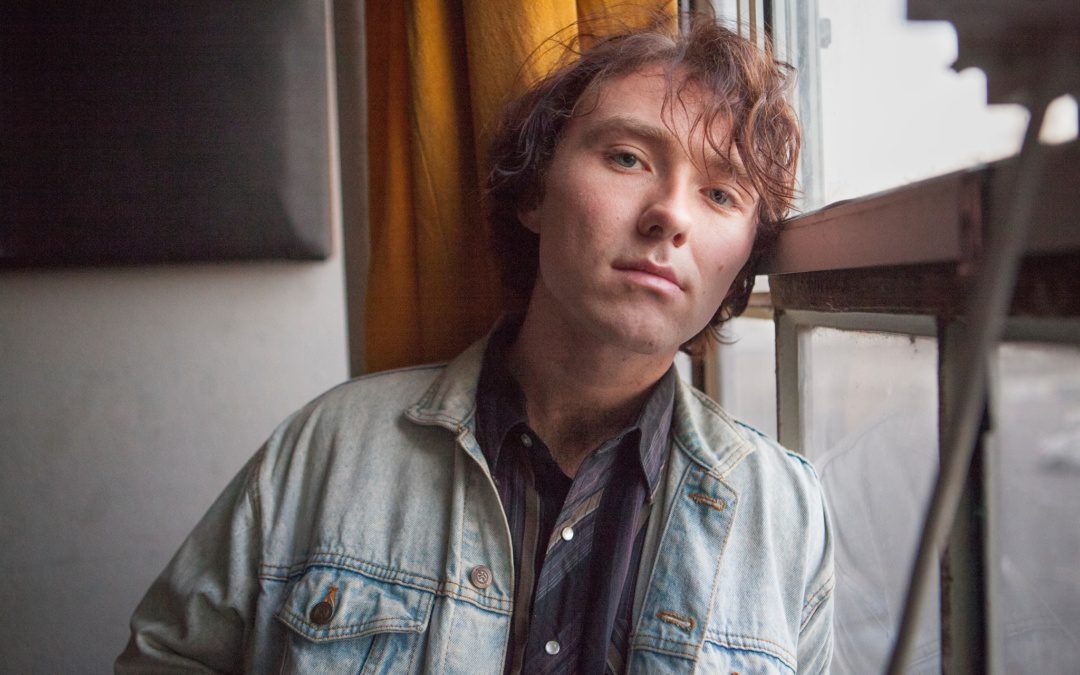 Nevada-bred director, singer, and songwriter Nick Rattigan, styled as Current Joys, has just dropped his brand new visual album, A Different Age, out via Danger Collective Records. Now NYC-based, his fifth solo album is a special one since it features a self-directed music video for each song on the LP. As part of the punk band Surf Curse with Jacob Rubeck, Rattigan was able to explore the music scene as part of a duo; now, he also puts out solo material as Current Joys.
A Different Age's multimedia approach allows fans of Current Joys to gain insight both visually and aurally into Rattigan's creative psyche. With emotion-packed, vulnerable lyrics and vocals, Rattigan packs a punch into his record. A Different Age starts off with "Become the Warm Jets", a track with a bittersweet vibe, soaring vocals, and a mellow, minimalistic, yet touching video to accompany it. Next up is "Fear", a soft-rock featuring a red-themed lyric-style video. Featuring lyrics like  "I don't wanna be afraid/I don't wanna live this way", the track is an honest and emotional one. Following "Fear" is "Alabama", nostalgic both as track and video, truly encompassing the title of the record.
The fourth track on A Different Age is "Way Out Here", The video features a second-person POV at a carnival, following around Rattigan. "No Words" comes around as the middle track on the record, and as the name implies, is instrumental. The video is simply a clean, black-and-white shot of a woman sitting on a bed, just breathing. The song is one of Rattigan's most experimental, featuring high-pitched psychedelic sounds alongside a mellow folk melody line. "In A Year of 13 Moons" brings lyrics back to the album in a thoughtful manner, accompanied by acoustic guitar. The video for this track is Rattigan playing guitar and singing while an artist draws on his face.
The title track of the album, "A Different Age" comes next. A different spin on the traditional "musician playing instruments and singing the song" cliche, Rattigan uses shadows to create a fresh take on this common theme. "My Nights Are More Beautiful Than Your Days" is the penultimate song on the record. A sweet video that is half-styled as a home-video, half as regular filming, follows two young lovers around their day.
Closing out A Different Age is "Fox", which comes full circle with a video somewhat reminiscent in its style and content to "Become the Warm Jets". A Different Age's songs and videos display Rattigan's flexibility and creativity at its finest, so don't miss it!
Keep up with Current Joys:
Facebook     Instagram Twitter    Bandcamp