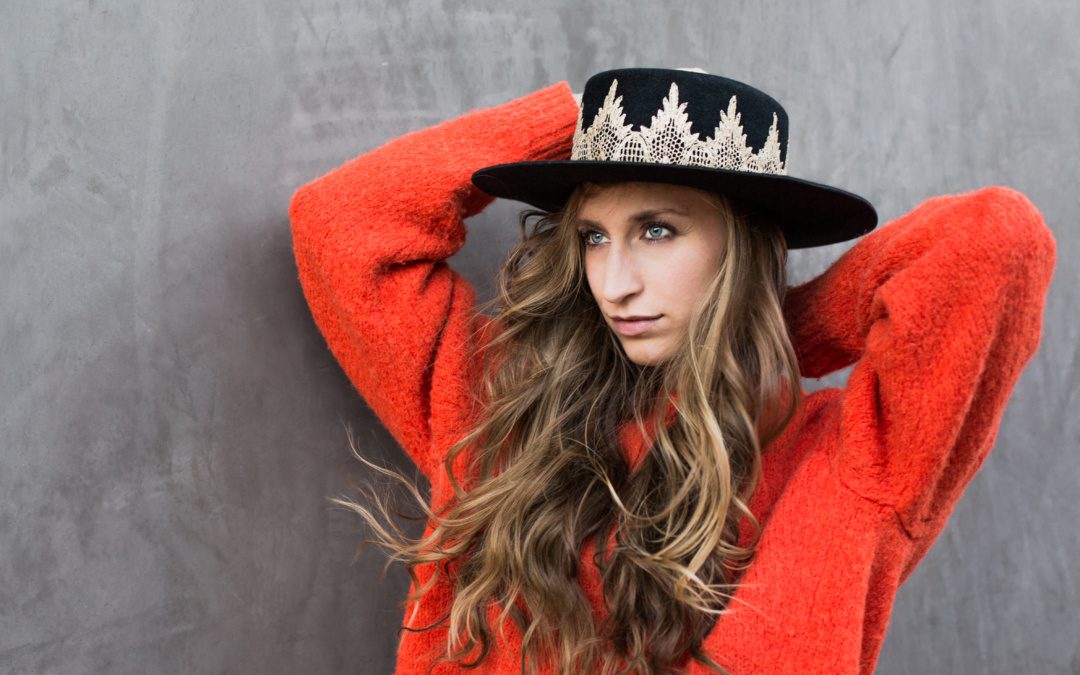 Molly DeWolf is one of those outstanding artists that immediately leaves a positive impact wherever she goes. Not only is her debut single something of a stunner, but she also attended Harvard, where she was the director of the school's oldest co-ed a cappella group. And that's not it! She appeared on season 10 of American Idol and went on to build RYOT, which eventually sold to Huffington Post. After a brief hiatus from her own music during those times she was off being a genius, DeWolf has now found a seamless and unique approach to the industry that allows her to create from an authentic place.
Explains DeWolf of her debut single: "The idea behind '8 Seconds' is knowing someone for years, being in and out of each others' orbit, and then all of a sudden they become your person, which mirrors my own experience and current relationship. That's a beautiful notion to me, that 'lighting and timing' are the primary factors dictating your life and who you end up with, as an ex lover used to say. I'm fascinated by the idea of fate vs coincidence."
In honor of the release of "8 Seconds", we took a few minutes to chat with DeWolf about inspiration, motivation, and, of course, the holidays.
What was the first album or song you remember ever listening to, and who introduced it to you?
I remember my nanny ChaCha introducing me to Bohemian Rhapsody when I was about 6 years old. I was obsessed with the song and wanted to listen to / sing it all the time. My 3 year old brother became a huge fan also, because he wanted to be me when he grew up, so when he wasn't in Batman or Superman costumes he was wearing my dresses I'd grown out of. Obviously neither of us at the time appreciated the irony of that flamboyant anthem being our soundtrack, but if I remember correctly, there are some hilarious home video VHS tapes of us from that era.
You have one of the most interesting backstories we have ever heard, to be honest. Do you mind recapping it a bit for our readers?
Yeah… let's see. Seattle to Harvard to White House to American Idol to Philanthropic Consulting to startup news organization that pivoted to documentary films and VR/AR, sold to HuffPost/AOL, to Venture Partner making tech investments and back to music again…
Without context, my resume probably seems like I've been like playing Pin The Tail On The Donkey: Career Edition. It's such a random assortment. Truth be told, most of my decisions have been made based on who I want to spend my time with more than what I want to spend my time doing. When i meet someone who inspires me, my first instinct is to try and figure out ways of working with them. That inspiration has clearly not been limited to one industry, city or sector.
Your first track off your debut EP is titled "8 Seconds" and it is nothing short of stunning. What inspired this track, specifically?
Wow, thank you. I'm so humbled by people's response to it.
I actually wrote it with the intention of performing / presenting the song as a gift at a dear friend's wedding. The story behind their relationship, which I watched go from friends to soulmates in what seemed like a few moments, mirrored my own romantic situation somewhat, so I was able to write from the dual perspective of firsthand participant and active observer.
I'm fascinated by coincidence and the way we infuse meaning in hindsight. We are pattern seeking animals, and I think that's at the root of how and why we believe what we believe, especially when it comes to love.
What was the writing process like for this song and the upcoming EP? Has it developed or changed since your first foray into the music world? You seem to be in a better place, destined to create music with more meaning and that has a purpose for you.
After Idol, I told myself I had no interest in participating in the music industry. For years, this was the internal logic preventing me from creating, even though I felt pangs of remorse just about every day that I wasn't. The writing of the EP felt cathartic in a number of ways, not the least of which was in dismantling the years of self-doubt and textbook insecurities.
I have to give credit where it's due to the BRÅVES boys, who became friends and then incredible collaborators. Johnny What in particular, turned five stark piano & vocal tracks into something entirely else. They are so talented.

What is the best piece of advice you have ever gotten?
Everything in moderation, even moderation.
Doing anything fun this year for the holidays?
For the first time ever, I think I'll be in LA! Even though I've lived here for almost 7 years, I've been traveling every holiday season. Cuba last year, other years Mexico, China, home in Seattle, everywhere but my current, chosen home. I've also been on planes just about every week of 2017, so I'm actually really excited to just be here.
___
Keep up with Molly DeWolf
here
.