Husband and wife Kyle and Marci Pruzina want to channel their shared experiences into the energy of their debut album as Suitcase Souls. With their relationship as the foundation, the duo takes inspiration from singer-songwriters and duos such as  The Lumineers and Johnnyswim to create an Americana-pop sound for the upcoming project. Running the gamut from uptempo rock sounds to smoother ballads, Suitcase Soul aims to capture the euphoria of being with a close partner. Their new single "Nashville October" is no exception.
The track illuminates with flourishes of electric guitar as the duo celebrates their occasion to release stress and relish every moment spent with each other. Embodying the single's liberating attitude in the hook is the lyric "I'll start a fire, if you come on over/ If loving life's my drug, Then I'll never be sober". "Nashville October" is an anthem for those riding the highs of life and others looking for a boost in theirs.
"Nashville October" is the smoke smell in your jacket from last night's backyard hang, the photos in your camera roll of a selfie that *barely* fit everyone, the feeling of letting go of a past season to grab hold of right now and living in the moment".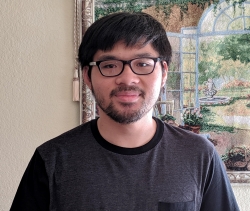 Latest posts by Kristian Gonzales
(see all)