Everyday is always the right time to get sentimental with a special loved one. In today's age when sporadic hookups are common, events move at a million miles and people are wrapped up in their own world, it's easy to lose track of who means the most to you. Jade Novah doesn't lose sight of her outward affections with her latest single "I Just Wanna Know". The Atlanta-based singer/songwriter shines on a silky smooth 1970s R&B groove produced by Devin Johnson, complete with girl group-esque backing vocals, finger snaps, and strings swelling throughout the track.
The soundscape of the track evokes a heavenly feel as Novah escapes into a special place to embrace the lover in her life. When she sings, "Got the voodoo and it's good for you, I'm always in the mood, In the mood for you", Novah emphasizes how much she's head over heels in love and lust. The bluntness of her sentiments is intertwined with an earnest sweetness, fully capturing the aura of a true relationship that can envelop a person. Jade Novah explains:
'I Just Wanna Know' is about that point in a relationship when desire & love are in perfect harmony. When you're in that honeymoon haze, you look at everything through the lens of love. Even the harmonies and vintage instrumentation in the music feel like a dreamy escape from reality.
"I Just Wanna Know" is out now on all platforms.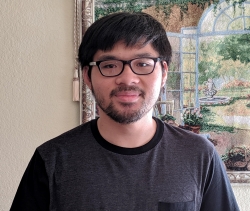 Latest posts by Kristian Gonzales
(see all)