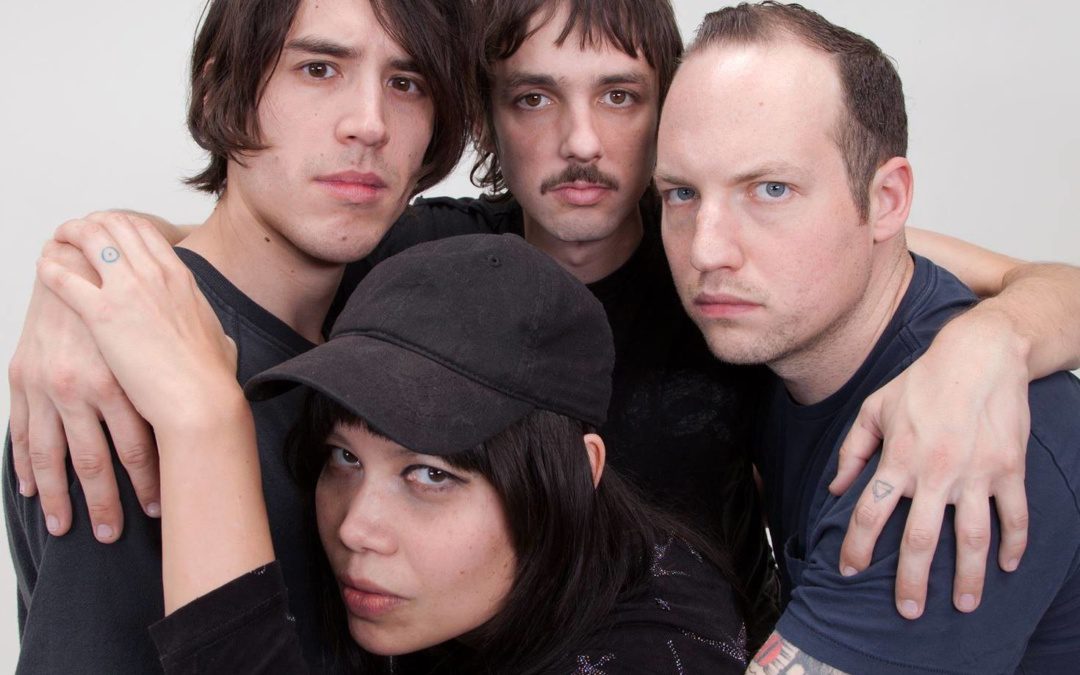 NPR just premiered the latest from L.A. based band Hit Bargain, "Hell Is Real", which is off of the band's LP Potential Maximizer, out May 11th. Nora Singh, Hit Bargain's front woman, found inspiration for the track from her experiences of small-town Ohio. She describes her experiences as a "self-imposed exile." The frustrations are evident on this punk-rock track as Nora sings "When we're afraid we shoot, point blank, point blank," and "What's far is unknown, what's unknown makes us afraid."
Nora further describes the core of "Hell Is Real" saying:
There is a mural in my partner's Ohio hometown that prominently features this phrase painted in four feet letters on the side of a building. Opposite is a picture of people suffering in a lake of hellfire. I found it a funny declaration, "HELL IS REAL", like "THE END IS NIGH", just this warning of this intangible myth juxtaposed with this very American rust belt town that's falling apart, losing its jobs to automation and outsourcing. The lyrics revolve around xenophobia and Capitalist complacency.
"Hell Is Real" is not an average punk-rock track and draws on reals problems faced today by many.
Tour Dates
April 13 – Los Angeles, CA @ Emerald House w/Post Life, Media Jeweler
May 12 – Los Angeles, CA @ Rec Center
June 16 – Ottawa, ON @ Ottawa Explosion
June 18 – Burlington, VT @ Hope All Is Well
June 19 – Boston, MA @ O'Brien's Pub
June 21 – Brooklyn, NY @ Alphaville
June 22 – Philadelphia, PA @ The Barbary
June 23 – Baltimore, MD @ Joe2
June 27 – Chicago, IL @ Empty Bottle
June 28 – Detroit, MI @ Trixie's
June 30 – Hamilton, ON @ The Casbah (all-ages matinee)
Keep up with Hit Bargain here.