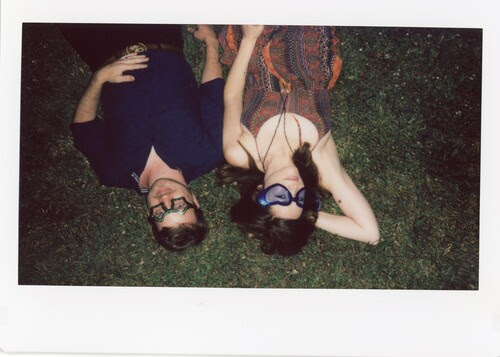 Nashville-based duo, The Danberrys, are back with their third full-length album Shine. The twelve-track collection strays from their traditional sound, but comes full force with all the stops. There is a bit of a dark atmosphere throughout with graceful combinations of rock, blues and folk incorporated. Dorothy Daniel and Ben DeBerry created an enchanting record that you'll catch yourself playing on repeat. It's one of those records that every time you listen, you will find new meanings behind the lyrics or different instruments like an electric guitar or drums. The duo spoke about the meaning behind the album, "Shine represents a major shift in our sound, moving away from our acoustic-centric past while staying rooted in our love for the song and the groove. By venturing outside of our comfort zone, sonically and process-wise, we were able to make an organic record that we're excited for the world to hear."
Immediately, we are introduced to this repeated idea of looming darkness with the title track. "Sometimes darkness may roam / shine, shine wherever it goes", reminding us that the dark is only a way to find the light. It could be used as background music for a movie scene where a character is almost just breaking out of their struggles, similar to something you might have heard in the tv series Sons of Anarchy. Similar to "The Mountain", which was the first single off the record, the themes continue: keep growing from your past, don't let it take you down. The sound in this track was inspired by New Orleans traditional second-line rhythm and blues. 
There are lots of stories incorporated into these songs, especially with"Francis" and "Never Gone". Daniel's vocals guide through these compelling narratives, conveying the pain behind the words. "Never Gone" is based on their friend's father who battled a chronic illness and said goodbye on his own terms, breaking the hearts of his family in the process. Although there are some darker tracks than others, "Love Conquers War" teaches a positive message of wisdom. Not only do the lyrics radiate this message, but the instrumental backs it. With the closing track, "Rain", Daniel and DeBerry sing together and bring back this theme of worry and darkness. In the end, success comes through deep beliefs and unity. The sound is reminiscent of Margo Price and is easy on the ears. The Danberrys are back and they're ready to have their messages heard all around the world.