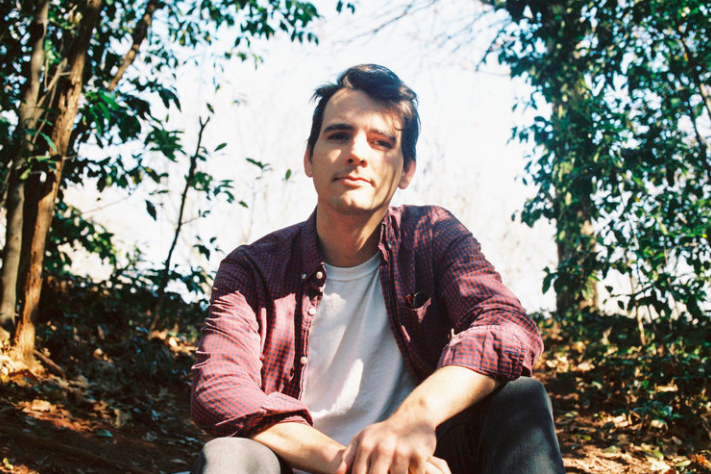 Following up on his album Home, singer-songwriter Nathan Evans Fox has released his new album Texas Dust. The Atlanta based singer has a penchant for folk, and is bringing his country roots to his latest work. A North Carolina native, Nathan was immersed in the sounds of folk, bluegrass, rock, and country at a young age. He is also well versed with a range of musical instruments such as the fiddle and the guitar. Texas Dust displays all the talents of Fox's songwriting, instrumentation, and musical inspirations from his hometown.
A natural storyteller, Nathan's lyrics tell the tale of his difficulty with religion and heritage growing up. The album is composed of eleven tracks, including the album's title track "Texas Dust." Out of those eleven tracks, my personal favorites are "Texas Dust," "Saint Louis," and "Great Sky." A bittersweet ballad to a lost love in Texas, "Texas Dust" tells the story of Nathan's grandfather- a Southern migrant worker turned Army Sergeant who eventually left the military following the death of his young daughter. The opening line sparks personal and political controversy saying "I was raised by violent men- drinking daddy and Uncle Sam." The chorus keeps its foreboding tone, "I can't change all my ways, can't change the laws of grief—back when I was 21, I was Texas Dust and you were Tennessee."
"Texas Dust" encompasses the salty and sweet of folk, while staying personal. "Saint Louis," a wanderlust track, discusses all the places Nathan plans to go across the USA. "It's been a full year in Saint Louis and we still ain't getting used to it," sings Fox. With the Midwest blues, Fox goes on "Now I'm dreaming about that boat taking me where I want to be." "Saint Louis" holds a feeling of hope and longing, even though Nathan is stuck there. To me, "Great Sky" is perhaps the most uplifting track on Texas Dust. With talks of starting new, Fox sings "What more do I seek from this Heaven upon me?" Fox is looking to turn a spiritual new leaf. While those three tracks remain my favorite, Texas Dust has a little bit of something for everyone- even if you are not one for folk, Nathan's lyrical talent alone will blow you away.
Look out for Texas Dust and more from Fox here.