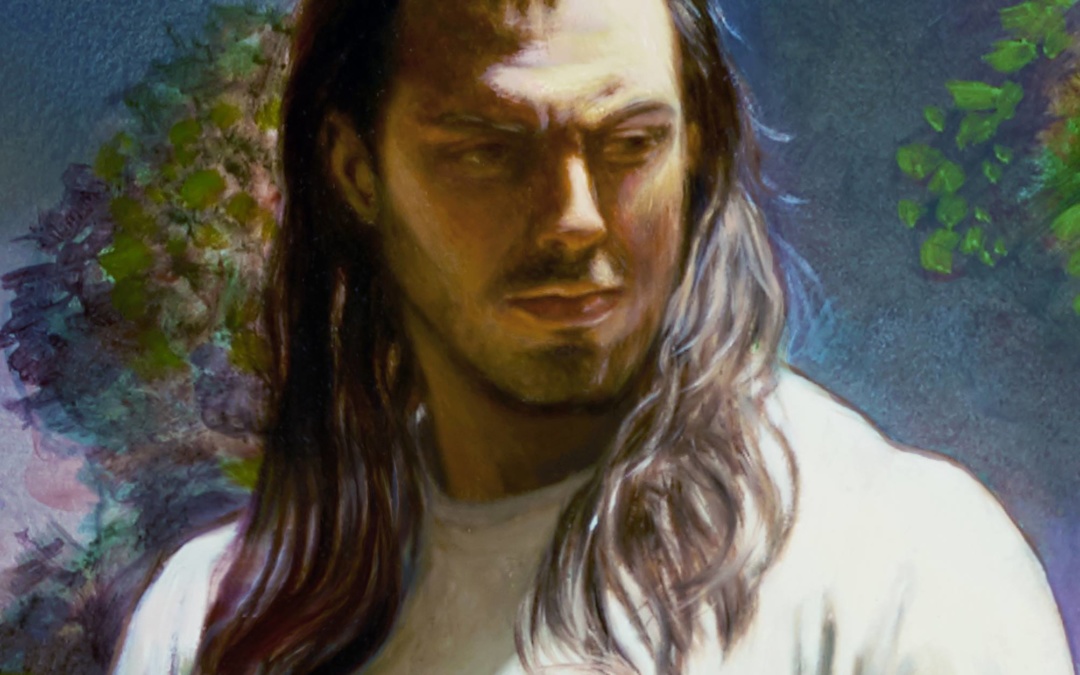 It's not very often that you end an interview feeling elated, energy coursing through your veins like you are an unstoppable force. It can be difficult to find that depth, honestly, more often than not. That wasn't the case on a warm summer's day in August, when I stepped off the deck and into the air conditioning after getting off the phone with Andrew W.K. After all, this is a man who has been working tirelessly for decades to bring his brand of party to the world – a man whose music has brought fans of all ages and demographics to his shows, just to let loose and let go of their every day lives for a couple of hours.
But perhaps what's so unique about Andrew is his level of empathy. It's something that is palpable in his music, as he urges people to feel good constantly, both with the energy and tempo of the instrumentals, the very specific party-inducing lyrics, and his own brand of infectious stage presence. His show at recordBar in Kansas City, MO last year brought a handful of excitable fans up on stage to dance, sing, and stage dive into a room packed tight with sweat and happiness.
There is something about Andrew W.K.'s level of empathy, however, that makes the man stick out like a single glitter crayon mixed in with normal colors. Speaking to us about his first record purchase, he admits that USA for Africa's "We Are The World" – released in 1985 – was the first song he ever expressed an interest in owning as a child. Written by Michael Jackson and Lionel Richie with arrangements by John Barnes and conducted by Quincy Jones, the track features over 40 well-known singers (i.e. Bruce Springsteen, Tina Turner, Kenny Loggins, Willie Nelson, Stevie Wonder, Cyndi Lauper, Diana Ross, etc.) and an additional several phenomenal instrumentalists.
Andrew's reasoning for being so attracted to this song in particular? "So many great musicians had gathered into one space to work on something that benefitted other people. That type of thing hadn't been done before, and hasn't really been done at that capacity since. It was eye opening, and the song was really good."
Even without "We Are The World" as an all-inclusive, empathic track, Andrew W.K. tells us that his sense of empathy is something he believes he has always had.
I think we're all born with some level of empathy. But it can take a lot to keep it close to your heart. A lot of bad things can happen, and it can really close you off to the world. But music is such a big thing and I want to use what I create to help people keep that part of themselves open and partying.
Part of the party includes Andrew's all white performance attire, which he has become known for over the years. When asked about the specific detergent he uses to keep his completely white stage ensemble white during tour, he admits:
I don't really pay attention to that. I just wash them, but when they start collecting stains and different markings I just kind of let it happen. It's like a scrapbook of tour. There are sweat stains, markings, sometimes holes. Sometimes my outfits start to smell really bad too, and I feel bad for the people who have to be around me a lot but you get used to it. I always have a backup white t-shirt and pants just in case the ones I'm wearing see their last day.
At the time of our interview, in fact, he had been going strong in the same pair of Levi's and same shirt on tour for over a year. "I normally go through my outfits faster. I don't know why, but this specific pair of Levi's is stitched together really well in sensitive areas, so I haven't split my pants or gotten a rip or a hole anywhere where it matters yet."
We respect his approach to fashion while on the road, as we're all about keeping things around that remind us of adventures we've been on. Why be any different with your clothing, especially when your white on white is so well known after 22 years of performing your optimistic messages around the world?
When we asked him about how he keeps his mind focused on the positive when the world around us is filled with so many mixed messages, especially now, he admits that there isn't just one thing he does.
I don't really have a pre-show ritual or anything to get my head in the game. I tried to do that for a while but each show and each day on tour is so different. Sometimes I get pumped up by doing warmups with the band, but sometimes we don't even see each other that much before a performance. Sometimes I listen to music. Sometimes I meditate. I can't rely on any one thing because it's always changing. So I guess the music itself and being on stage is really the way I get excited about the show.
This news isn't exactly surprising, since Andrew's music has that therapeutic facet to it that we touched on earlier. 2018's You're Not Alone boasts 17 tracks, including gems like "The Power of Partying", "Music Is Worth Living For", "The Feeling of Being Alive" (spoken word), "Keep on Going", "In Your Darkest Moments" (spoken word), and "You're Not Alone", among others. The lyrical content blends seamlessly with his overall message, and is the way he reaches out to heal the world. The vulnerability in the lyrics – and in his self-help and spoken word work – is some of the most cathartic we've witnessed, something of clear note especially during Suicide Prevention Month.
Lucky for us, Andrew W.K. is out on the road all month. As someone who spent the majority of his formative years in the midwest – Andrew Fetterly Wilkes-Krier was born in Stanford, but raised in Michigan, where he developed his songwriting and performing talents with several bands before heading to New York to pursue his career under the Andrew W.K. moniker – Andrew admits that he looks forward to coming back when his schedule allows, whether it's on tour or not. In fact, over the years, Kansas City has begun to hold a soft spot in his heart specifically.
Getting off the bus at the venue last year, the food we've had in Kansas City in the past, the barbecue, memories of trees that I've seen and streets that I've been on. Kansas City does that for me. There are so many good memories there, and it's the friendly people and the great shows we've had that keep us coming back!
Andrew and the rest of his band of talent will get their next shot at creating those memories when they bring their "You're Not Alone" tour to Kansas City next Wednesday, September 19th, at recordBar. The show starts at 8pm, with a special performance by Drop a Grand before Andrew W.K. takes the stage. Tickets start at $18 and are available here. We can't guarantee he won't sell out, so make sure to nab them quickly!
Keep up with Andrew W.K. and his shenanigans – and message of peace, really, – here!