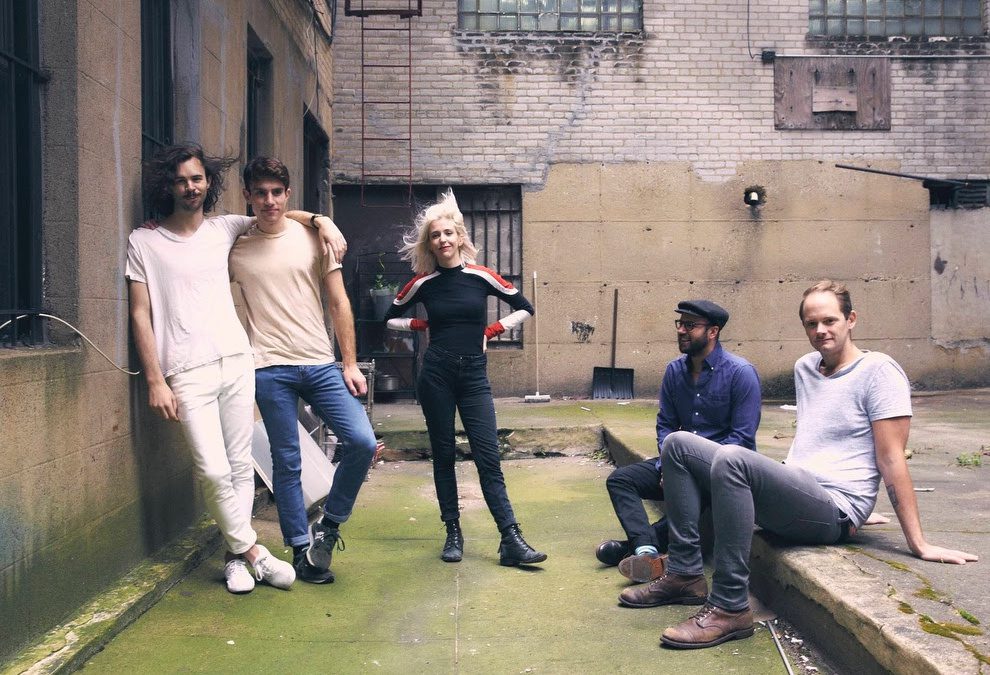 Today, Brooklyn-based rock collective OxenFree – comprised of Jeff Doyle, Sam Ghitelman, Sean Padden, Christopher Burns, and Emilie Soffe – released the official music video for their single "Machine", off of their recently released album Another Land. Directed by Matt Smithson, the video is fully animated in simplistic black and white sketches, and details a slightly creepy "day in the life" situation with a man wearing a smiley mask and who seems to do everything on autopilot. If that isn't saying something, we're not sure what is. The drawings are extraordinary, as you take in the message of the track while bobbing your head to the beat.
In honor of the release of their new video, the band has curated a playlist for our readers. Listen to everything you need to hear – including all 23 tracks on the playlist – right here, and then scroll on down to feast your eyes on "Machine"!
Keep up with OxenFree here.