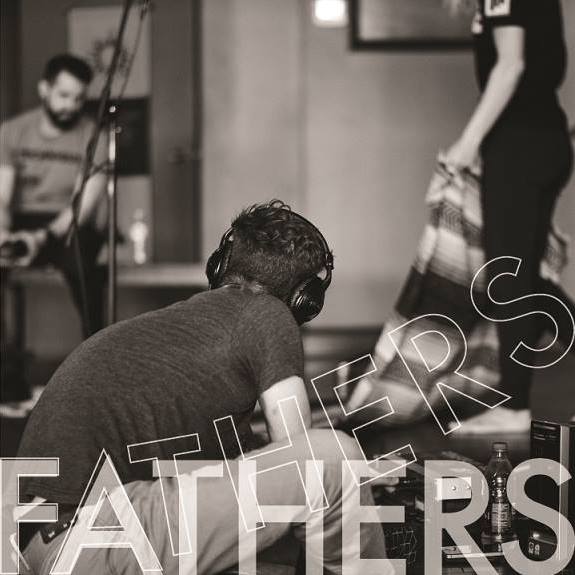 Recently, Kansas City's own indie rock ensemble Fathers – comprised of Kenneth Storz (Voice, Guitar, Keys), Brooke Honeycutt (Voice, Bells, Percussion), David Littlewood (Voice, Keys, Bells), Matt Guilliams (Bass, Percussion), Bryce VZ (Vibraphone, Voice, Percussion), Josh Seerden (Guitar, Keys, Bass, Percussion), and Celeste Tilley (Trombone, Voice, Percussion) – released their new EP High Horses. In fact, if you want to hear our (very impressed) thoughts, here are some words we wrote about it. To celebrate this release, they hosted an EP release party at 2016 Main in Kansas City, MO on Saturday, March 8th. This performance made us wonder what could possibly be better in life.
Imagine: a beautiful, warmly lit room with vaulted ceilings, a mellifluous performance put on by an ensemble with a drum line that just won't quit. Their music is unique and enigmatic, therefore it goes to assume that their live performance is as well. The way they layer in the instrumentals – provided by eleven ensemble members – is absolute magic, and watching each member of the collective work so diligently to bring this beauty to the surface is an absolute honor.
Seeing Fathers is an emotional experience. Just the thought alone of being able to correctly communicate to create such beautiful music with so many helping hands is extraordinary, but the way they chose this EP release space to cater to their esthetic and the overall feel to the band was exceptional. The way they play with dissonance here and there is admirable, but most importantly it is the energy with which Fathers performs that makes them such a standout act. The evening was a truly curated experience, a night of tranquility with a band that is undoubtedly going on to great things together.
Keep up with Fathers here.