When Starwolf formed in 2016, they were creating music in rural Illinois, their sound of choice being funk/pop. Four years later, they have released their album, Astro Lobo, filled with other-worldly sounds and expressions.
Something that makes this body of wok stand out is the appearance of Tim Lefebvre on "Bad Feeling". Lefebvre has worked with well-known artists from David Bowie to John Mayer, so his presence is welcomed. The track benefits from a catchiness that amplifies the message of losing oneself in fear and anxiety. Indeed, it is a standout on the album.
The title track happens to be the longest, reaching over six minutes long.  With no lyrics, it is easy for one to create their own interpretation of what it means.  Whatever the meaning, "Astro Lobo" lives up to the other-worldly name.  And then comes the final track, "Real Love".  Following the theme of love that can be heard on various songs throughout the album, this song's funk groove guides the lyrics about being in a healthy and real relationship. With this album, the funk roots of Starwolf's music shines through on every song. The band have achieved the perfect blend of funk and pop that sounds like the quintessential 80s soundtrack with Astro Lobo.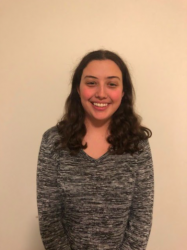 Latest posts by Tiffany Czech
(see all)