It's happening, it's actually happening. After a 15 month closure Rockwood Music Hall is finally reopening this weekend. It's so exciting and such a relief to see the calendar filling up again. Kudos to Ken, Matt, and the team for pushing through this awful time and hopefully the room will pack out every night from here on out. Never take anything for granted!
On Saturday June 5th at 8pm, Irish man Niall Connolly performs with his band.
Rockwood Music Hall reopening gives me a real sense of hope. It feels like a good metaphor for the resilience of New York City. One of the most respected venues has survived this pandemic. In a time when so many people have lost so much, I am very grateful to see a light at the end of the tunnel. I am very grateful to have my health and to have an opportunity to play on one of my favorite stages. I am also so excited to play alongside the band again. I am not certain I won't drown in a puddle of happy tears as soon as I hear them sing. We released two remotely recorded new singles during the pandemic. We have had a few socially distanced walks, countless Tuesday night zoom chats and so on, but I have really missed sharing the stage with them. It's going to be emotional.
All of the shows at Rockwood Music Hall will require proof of vaccine (dated 2 weeks from your second shot). This includes the excelsior pass or your vaccine card. Anyone without proof will be turned away, no exceptions. There will be no mask or social distancing rules, and the venue will run at full capacity.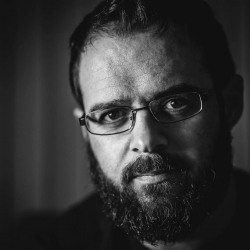 Latest posts by Anthony Mulcahy
(see all)